What clients have said:
"I have requested David's appraisal services many times for my clients. He has always provided professional and timely service at a very competitive price. My clients have all reported excellent interactions with David. I would absolutely recommend David to anyone who is in need of a professional appraisal." Read More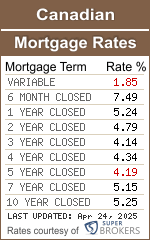 Welcome To Boulevard Appraisals
Boulevard Appraisals Inc. is an Edmonton based firm serving the city and surrounding areas. Our mission is the commitment to clients of efficiently providing professional consulting and opinions of value for residential real estate properties. Boulevard Appraisals Inc. is a member in good standing with the Appraisal Institute of Canada and all our real estate appraisers are licensed through the Real Estate Council of Alberta.
Boulevard Appraisals Inc. also offers full realtor services for your real estate sales and purchases. Visit our realty website at www.davidrobinson.realtor for all your real estate needs. In combining the "market value" knowledge of a fully accredited appraiser, with the additional ability to act as a real estate agent on your behalf, you are assured of receiving highly accurate and current data, along with effective market awareness to assist you in efficiently completing your real estate trades for all types of properties.
Interested in obtaining the highest value for your property, as quick as possible? - Before you sell, invest in an appraisal for your home.
An appraiser has undergone rigorous training to provide you with a highly accurate estimation of value for your property, for a specific time and location. These elements are very important in determining where to price your home during listing and in a constantly changing market. This translates into stronger market appeal for your property. Whether selling, acquiring, or considering a real estate portfolio shift, an appraiser can help you devise a strategy to maximize value during a transition.
Specializing in residential dwellings, we offer appraisal and realty services in the following areas:
Single Family Homes
Semi-Attached Homes
Rowhouse Condominiums
Apartment Condominiums
Duplexes
Vacant Land
Acreages